Bio: Jana E. Beeman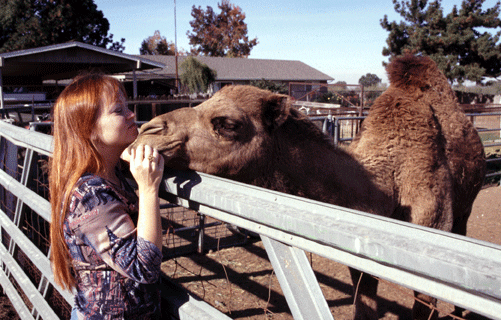 Jana Beeman ("Amira") is President of Enchantment Unlimited Entertainment and Director/ Choreographer for the Essence of Egypt Dance Company. As a leading teacher and performer in the Middle Eastern dance community, Jana trains dancers to achieve their dance goals, whether for fitness, weight loss, self expression, body mastery or performance. Over nearly 30 years in this dance, she has constantly learned and grown to acquire more effective ways to teach and perform.
Jana, aka "Amira", will be the first to say she's not a natural dancer but has had to fight for every shred of grace, flexibility and style. Starting out in the dance at 240 pounds (at 5'2), she's battled with weight, coordination, almost every issue known to dancers. But with a love of the music and culture, she has moved through her own challenges to lose over 100 pounds, increase flexibility, to embody the grace, flow and 'vibe' of Middle Eastern dance.
Also holding certifications as a yoga instructor, her experience in physiology, muscular and nerve structure and how to stretch and strengthen different muscle groups gives her the ability to work with any kind of physical issues and find solutions.
Jana's unique dance teaching style will allow you to achieve your own goals, whatever they may be, including:
Achieving fitness and weight loss through dance
Complete body conditioning and control
Grace, fluidity and coordination
Controlling posture issues and improving stage presence
Learning unique choreographed dances
Costuming and makeup techniques
How to market yourself as a dancer for those who want to perform
Ability to perform through Enchantment Unlimited Entertainment as a solo performer
Ability to graduate into the Essence of Egypt Dance Company for those who prefer a group environment for dance
Learning and growing as a dancer with a teacher who will give you support, personal attention, infinite patience and all the tools you need to become the best dancer you can be.
"I want to actually help people LEARN how to dance, to build a dance career if they want one, to take it as far as they want to go. My format for teaching is all about YOU and what you need to learn and grow. If you don't learn, I feel that I have failed. But I have hundreds of students every year who DO learn and go on to perform, and I can't wait until I get one or more who move way beyond me. I also advocate the benefits of yoga for stretching, strengthening, gaining clarity and calmness and overall body health, and love sharing what I've learned with my students."
Jana is available for private or small group instruction in yoga or bellydance, workshops, troupe coaching, weekend intensives and private choreography and costume design. For those ready to put in the work and grow in every way, she'll give a dancer the tools to move through it, step by step.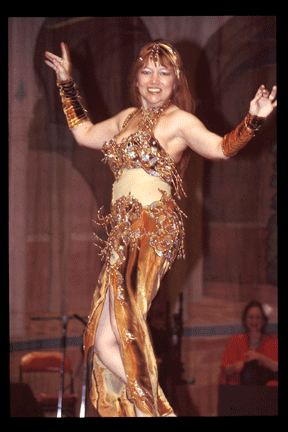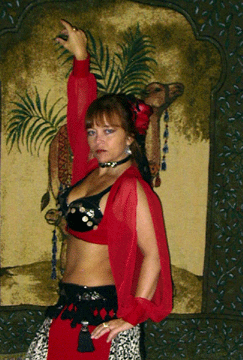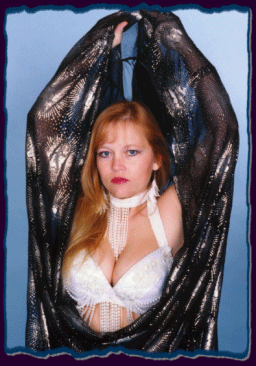 Dance Background & Training
It's always very important for a student to work with a teacher who is capable of taking you beyond your current boundaries in a safe, efficient and supportive way.
Most of my dance experience comes straight from performance. My average number of shows during my dance career is 300 per year, which has given me a lot of time to experiment, grow and learn about performing as a business. I have done almost all private family and corporate parties, so I did not get the big "name" like many other dancers, but there are not many other dancers in the world who have performed as much as I have over the years.
I first studied with a teacher in LA who was really bad, and I didn't know it since I was a beginner. Another dancer, Karima, showed me some moves and helped me start performing. Overcoming the bad habits I learned with my first teacher in my first 3 years has taken me many, many years and a lot of hard work.
After I really started getting stronger as a dancer, I started working with a Chiropractor in LA who had me teach his movement-restricted patients. We worked extensively, breaking down each move and analyzing the muscles involved and how it affects body structure. Any moves I had at the time that could have been in any way harmful for his patients were restructured. Through the years I worked with his clients, my knowledge of muscular, skeletal and nervous systems and well at general fitness and nutrition were expanded immensely, a study which I have continued to this day.
I have studied (about 2 years) with Angelika Nemeth (Dancing Live to Raja Video) and have taken workshops with Beata Zadou, Shareen el Safi, Momo Kadous and many other great dancers.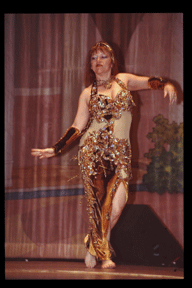 When I moved to Northern California, I started studying privately with Jeanette Cool of the original Salimpour School, a fabulous teacher, whom I worked with for a couple of years. Then I discovered Suhaila Salimpour was teaching in Berkeley again and joined her Level 3 class, and eventually she invited me to join her dance company as well, opening for the band Alabina, doing the Renaissance Faire and lots of other venues. I was with Suhaila for several years. When my mom passed away a few years ago, I dropped out of the troupe and started building my own.
Since then I've studied privately with Rachel Brice (Bellydance Superstars) for over a year as well as extensive workshop and video studies. I've gone to Egypt to study and intend to return there again soon, both to expand my dancing and my Arabic.
Yoga has become a part of my daily practice, allowing me to stretch those hard-working muscles, build even more strength and flexibility, and to gain those great physical and mental benefits of a regular yoga practice: peace, clarity, tranquility... so much more. I love teaching yoga, especially to those who haven't taken it before or have been frustrated by it. My goal in yoga is to have every student feel successful and gain their own personal benefits from a lifetime practice
I have to say, over the years I've been dancing, I've overcome MANY obstacles. I have a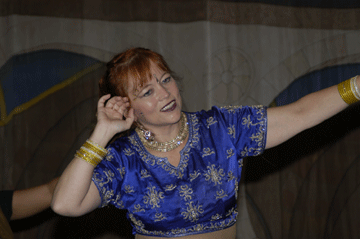 cracked kneecap and a fused vertibrae in my spine. I get debilitating migraines. Way back when I first started dancing, I was 240 pounds and so weak I couldn't walk across a big room without passing out. I have fought with my weight more times than I can count, but each time, I am more successful. I had horrible stage fright, was amazingly uncoordinated, and unaccountably awkward. All I can say is I am not a natural dancer or athlete - or at least I wasn't. Now...it's a different story. I have fought for every win, but my desire to learn and my passion for this culture has never waned, and now I've been learning Arabic for a few years and am going back to Egypt for my third visit. I STILL perform, and I believe I will until I can't walk! It is the thing I wake up for in the mornings.
Every day is another day I get to dance.
I hope you'll come join me.
My Dance Journey....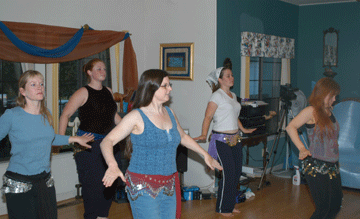 This photo was taken in my old studio. It was a little crowded, but we sure had fun in it! In 2005 we were able to build a new private studio, which holds up to 15 students comfortably and is where I film all my instructional videos.
All of my classes including special workshops, private cl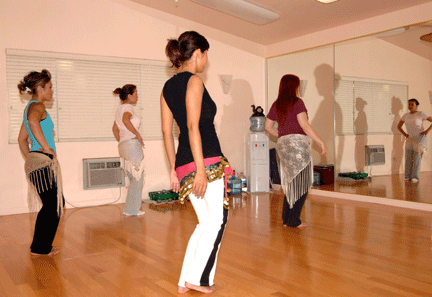 asses and troupe rehearsals were in the new studio until recently, when we left my home in California to build a new one in Washington State. I now have an even larger studio, complete with exercise room. This picture on the right is my California studio. I'll be posting pics of the Washington one soon. It's really nice, but I'm waiting on a couple pieces of furniture to get it completely set up.

This is me a few years ago when hormones shot my weight up to 170 pounds, and my doctor couldn't help me lose it. I ended up trying a very extreme food program, and with a lot of work I brought my weight down from 170 to 120 pounds. And from a size 14 to a size 4!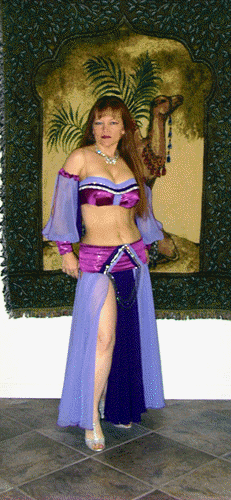 This is after!!
I still battle with weight issues and that's ok - doesn't stop me from dancing. I've learned so much about fitness, nutrition, health issues...you keep learning and life goes on.
If you have any questions about classes, weight loss, fitness in general - anything, please feel free to contact me directly at 360/ 263-5800 or email me at enchantmentunlimited@prodigy.net.
Thanks for visiting.
And on the personal side....
Hi,
Just to give you a little chance to know more about me than just the belly dance side (which I admit is a HUGE part of my world!) I thought I'd share a few thoughts.
In my lifetime, I have always known there is more than what I was doing at any given time. I worked in animal rescue and now I campaign for major governmental reforms to protect animals, wildlife and wildlands. I am a trained counselor and an ordained minister. One of my favorite wedding formats is doing the ceremony then dancing at the reception! I love working with people and helping them achieve their best.
I've had my struggles, and as life goes on, I'll have more. But the point is, you do your best - you don't let it stop you, but make it motivate and inspire you to work on making things better. I don't believe in blame, but rather in taking responsibility for my own experience in life.
One thing I remember from early in my dance career was when I was dancing with Tonya and Atlantis in LA, and we had the amazing John Bilizekian (I have no clue if that is spelled right!) as our oud player, and Dar Dagdavarian on dumbek. One night when Tonya was announcing dancers, she mentioned how these ladies came from every walk of life, and she was right. Lawyers, waitresses, biochemists, psychiatrists, stockers at Walmart...you name it, I've danced with one! I think that's one of the incredibly cool things about this dance. You don't have to be Barbie. You don't have to be Einstein. You don't really have to be anything except who and what you are. THAT is COOL! Don't ever shortchange yourself. If you don't experience all of life in it's fullest, and follow where your heart leads you, you are shortchanging life, and all of us in the world are a bit poorer for it. Dream, excel, set goals for yourself, and be sure to get your beauty out into the world.
I love the arts and creativity in all forms. I love to write - ya, I know - you could tell, right?? :) I love to push myself and achieve more than I ever thought possible. When I first started dancing, I never dreamed I'd ever look back on 30 years of dance joy, and all the wonderful people it has brought into my life. And I'm very happy that in what ever way, we've shared a small moment of it.
Bright Blessings,
Jana (Amira)
And just for fun....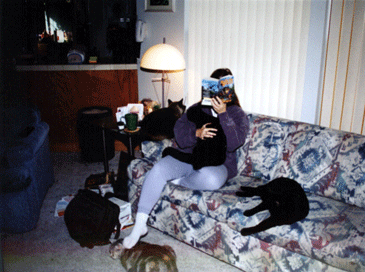 I really like this picture. Three of these cats have moved on long ago, but the one my foot's on was still around - that's Schmww. I love my babies.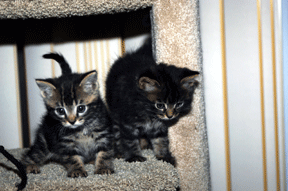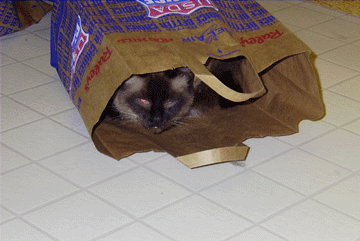 Shatri, left and Mizmar, right, (in the picture above) are the best thing to happen to me. After I lost the 3 cats in the first picture, and my baby sister, within 2 weeks....I needed cheering up. So Mike and I went and rescued these two. They now own the house and everything in it! Khannie on the right is one of the ones I lost.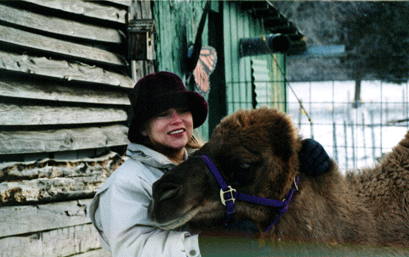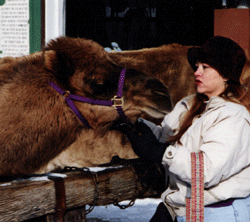 Even at 20 degrees, I still LOVE my CAMELS!!! :)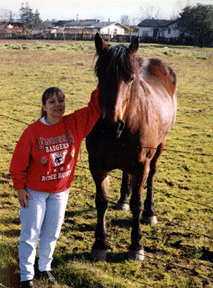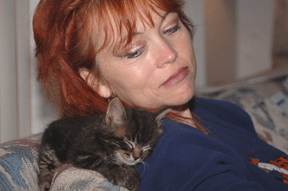 Yes, Epona is a BIG horse. Half Belgian draft mare, half standardbred. The most beautiful horse with the biggest ego. The little tiny horse sleeping on my shoulder is Mizmar. There are no better moments in life.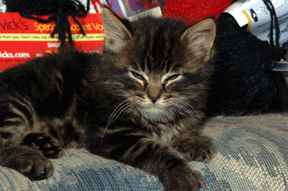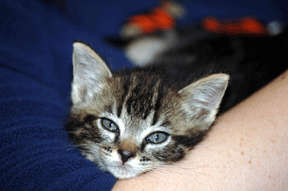 Mizzie (above), Shatri (aka P-nutt) (on right) are my current babies, along with a couple of outside cats. I'll never have children, but I've always had a great family :)
I'd include a pic of my hubby, but he's usually on the OTHER side of the camera! I'm working on it! Ok, here's one!!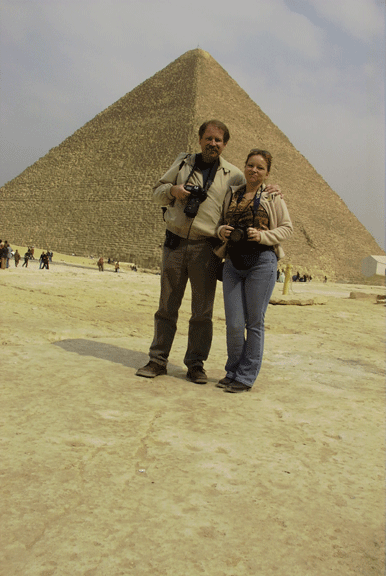 Cairo, 2004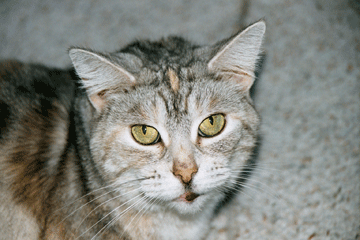 Schmww 12/96 - 4/2009
This is Schmww, my long-time baby. I lost her this year on my 50th birthday this year - I don't think birthdays will ever be the same. She's slept on me for the past 13 years, she's been the best buddy a girl could ever want, and I miss her. Ma salaama, Miss Schmww.
Class Schedule Drum Class Teacher Bio In-Studio Class Information